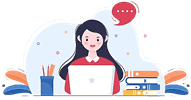 Completing an MBA program is a significant achievement that opens doors to countless opportunities in the business world. However, before reaching that pinnacle, MBA students face a final and often daunting hurdle, the dissertation. A well-crafted dissertation not only showcases a student's expertise and understanding of their chosen field but also demonstrates their ability to conduct in-depth research and contribute valuable insights to the business community. One crucial aspect of producing an exceptional dissertation is proper formatting. However, the formatting process can be overwhelming, time-consuming, and filled with countless technicalities. At Thesis-Dissertation Writing Services, we understand the importance of presenting your research and ideas in a professional and polished manner. Our team of experienced dissertation formatting experts specializes in providing the best guidance and support for MBA students in formatting their dissertations effectively. We will share our top dissertation formatting tips, gathered from years of experience working with MBA students. Whether you're struggling with consistent citation styles, table and figure placement, or overall document structure, our tips will help you present your work in a visually appealing and academically rigorous manner.
A Step-by-Step Dissertation Formatting Guide for MBA Students:
Familiarize Yourself with Formatting Guidelines

: The first step in formatting your MBA dissertation is to familiarize yourself with the formatting guidelines provided by your university or department. Pay close attention to details such as font type, font size, margins, spacing, and citation style. These guidelines serve as the foundation for a well-formatted dissertation.

Structure and Organize well

: To create a clear and coherent dissertation, it is essential to structure your content effectively. Begin with an introduction that outlines your research objectives, followed by a literature review, methodology, findings, analysis, and conclusion. Ensure that each section is appropriately titled and that the overall flow of your dissertation is logical and cohesive.

Ensure proper Page Layout and Formatting:

Pay attention to the page layout and formatting aspects of your dissertation. Set the appropriate margins, typically one inch on all sides. Use a consistent font throughout the document, such as Times New Roman or Arial, with a recommended font size of 12 points. Align the text to justify or align it to the left, depending on the formatting guidelines. U

pon realization that "I need help to format my MBA dissertation, " you can reach out for the best assistance.

Use Headings and Subheadings

: Organize your dissertation using headings and subheadings to enhance readability. Use clear and concise headings that accurately reflect the content of each section. Consistently format your headings, such as using bold, capitalized, or italicized fonts to distinguish them from the main text.

Include Tables, Figures, and Appendices

: If your research involves data tables, graphs, charts, or illustrations, ensure they are properly formatted and labeled. Number each table and figure sequentially and provide clear titles and captions. Additionally, if you include any appendices, label them accordingly and refer to them in the main text as needed.
Tips We Offer to meet your MBA dissertation formatting needs:
Proofread and Edit:

Before finalizing your dissertation, thoroughly proofread and edit your work to eliminate any spelling, grammar, or formatting errors. Pay attention to details such as consistent use of headings, citation style, and referencing format. Consider seeking assistance from professional proofreaders or editors to ensure the highest quality standards.

Seek Guidance from Your Supervisor

: Your dissertation supervisor is an invaluable resource throughout the formatting process. Regularly consult with them and seek their guidance on formatting requirements and best practices. They can provide personalized advice and address any specific concerns you may have.

Utilize Formatting Tools:

Several formatting tools and software are available to assist you in achieving the desired formatting for your dissertation. These tools can help with citation management, formatting consistency, and overall document structure. Popular options include Microsoft Word's formatting features, LaTeX, and reference management software like EndNote or Zotero.

Stay Updated with Guidelines

: Universities and academic institutions often update their formatting guidelines. Therefore, it is crucial to stay updated with any revisions or changes that may affect your dissertation. Regularly check your university's website or consult with your supervisor to ensure you are following the most recent formatting requirements.
Proper formatting is a critical aspect of presenting a professional and well-structured MBA dissertation. If you follow the step-by-step guide and implement the formatting tips we have provided, you can ensure that your dissertation meets the required standards and effectively communicates your research findings.
Help to Format an MBA Dissertation | Expert Dissertation Formatting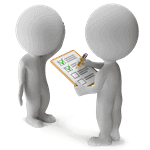 Are you a diligent MBA student working tirelessly on your dissertation? Have you poured countless hours into researching and writing your paper, only to be left feeling overwhelmed by the tedious task of formatting? Don't fret! We are here to alleviate your stress by offering credible MBA dissertation formatting help. We understand that formatting an MBA dissertation can be a daunting and time-consuming process. The intricate guidelines and strict formatting requirements set by your university can leave you feeling perplexed and unsure of where to begin. Our team consists of experienced professionals who have a wealth of knowledge in formatting MBA dissertations. They are well-versed in the specific requirements of various universities and will ensure that your dissertation adheres to all the necessary guidelines, be it APA, MLA, Chicago, or any other formatting style. Our commitment to excellence is second to none. We take pride in delivering polished and immaculately formatted dissertations that not only meet the highest academic standards but also showcase your hard work in the best possible light. We pay attention to every detail, from formatting headings and subheadings to aligning tables, figures, and citations correctly. Time is of the essence, and we understand the importance of meeting deadlines. With our efficient dissertation formatting help, you can rest assured that your paper will be formatted and delivered to you promptly, allowing you to focus on other crucial aspects of your research. Don't let formatting woes hinder the success of your MBA dissertation. Trust us to offer reliable services. We will ensure that your paper is professionally presented, enabling you to submit your work with confidence.
Can Someone Offer Expert Guidance on Formatting an MBA Dissertation?
Formatting an MBA dissertation is a complex task that demands precision and knowledge of various formatting styles, such as APA, MLA, Chicago, or Harvard. While many students may possess the necessary content knowledge, they might lack expertise in the technical aspects of formatting. Seeking our help to format an MBA dissertation can make a significant difference in the final presentation of your work. Our professional dissertation formatting service employs skilled experts who are well-versed in the specific requirements of academic formatting. Our experts can provide guidance and support throughout the formatting process, ensuring that your dissertation adheres to the prescribed guidelines.
What Makes Our Dissertation Formatting Help Worthwhile?
Our dissertation formatting help offers several advantages to MBA students. We have a team of experienced professionals who possess in-depth knowledge of various formatting styles. They are well-versed in the specific guidelines set by different academic institutions and can ensure that your dissertation adheres to the required standards. We understand that each dissertation is unique, and we tailor our formatting assistance to suit your specific requirements. Whether you need assistance with citations, references, tables, figures, or overall document layout, our experts can provide personalized solutions to meet your needs. We meticulously review your dissertation to ensure that it complies with all formatting guidelines, eliminating errors and inconsistencies. Our attention to detail and commitment to excellence ensures that your final document is of the highest quality. given that formatting a dissertation can be time-consuming, especially when juggling multiple responsibilities. By outsourcing this task to our experts, you can save valuable time and focus on other crucial aspects of your research, such as data analysis, literature review, and writing.
Reasons for Formatting an MBA Dissertation Properly?
Proper formatting is essential for several reasons:
Visual Appeal:

Well-formatted dissertations are visually appealing and create a positive impression on readers, including your professors and evaluators. A visually engaging document can enhance overall readability and make it easier for the audience to navigate through your research.

Proper Organization and Structure

: Appropriate formatting ensures that your dissertation is organized and structured logically. Consistent headings, subheadings, and formatting styles make it easier for readers to follow your arguments and locate specific information within the document.

To Attain Academic Standards

: Formatting guidelines are established by academic institutions and scholarly communities to maintain uniformity and ensure consistency across research works. Adhering to these standards reflects your commitment to academic integrity and enhances the credibility of your research.

To Showcase Professionalism

: A well-formatted MBA dissertation showcases your professionalism and attention to detail. It demonstrates your ability to meet the requirements of formal academic writing and instills confidence in your research among your peers and potential employers.
Proper formatting is a critical component of an MBA dissertation. It not only enhances the visual appeal of your research but also showcases your professionalism and adherence to academic standards. Seeking our expert help comes with invaluable guidance and support throughout the formatting process, ensuring that your dissertation meets the prescribed guidelines and presents your research in the best possible manner. With our team of experienced professionals, customized solutions, and commitment to quality, our dissertation formatting assistance can significantly contribute to your academic success.