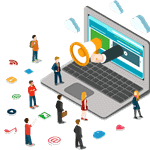 Choosing the right dissertation topic is a critical step in the journey of completing a Master of Science (MSC) in Nursing. The topic sets the foundation for your research and determines the direction and scope of your study. With the vast array of potential research areas within nursing, it can be challenging to identify the best dissertation topics on nursing that align with your interests and academic goals. We will present a compilation of some of the most promising MSC dissertation topics and research topic ideas. These topics have been carefully curated to cover various aspects of nursing, including clinical practice, healthcare management, patient care, and nursing education. Whether you are passionate about advancing evidence-based practice, improving healthcare outcomes, or exploring innovative approaches in nursing, you will find a topic that suits your area of interest. The process of selecting a dissertation topic can be overwhelming, and it often requires a significant investment of time and effort. Our guidance provides you with valuable support to navigate this complex task effectively. By taking advantage of our expertise and resources, you can save time, avoid unnecessary stress, and ensure that you choose the current MSC topics that are both meaningful and feasible. Our guidance is designed to empower you with the necessary tools to embark on a successful and fulfilling dissertation journey in the field of MSC Nursing.
Here are some of the Best MSC Nursing Dissertation Topics;
The impact of nurse-patient communication on patient satisfaction and outcomes

: Explores the relationship between effective communication between nurses and patients and its impact on patient satisfaction and healthcare outcomes. It may involve studying different communication strategies, barriers to effective communication, and the importance of patient-centered care.

The role of advanced practice nurses in improving primary care delivery

: Focuses on the role of advanced practice nurses (such as nurse practitioners or clinical nurse specialists) in enhancing primary care services. It may involve examining the scope of practice, the impact of advanced practice nurses on patient access to care, and their contribution to improving health outcomes in primary care settings.

The effectiveness of nursing interventions in reducing healthcare-associated infections:

Investigates nursing interventions aimed at preventing and reducing healthcare-associated infections. It may involve analyzing various infection control measures, the impact of nursing education and training on infection prevention practices, and strategies to enhance compliance with infection control protocols.

The implementation and outcomes of evidence-based practice in nursing

: Explores the challenges and outcomes associated with the implementation of evidence-based practice (EBP) in nursing. It may involve evaluating barriers to EBP adoption, strategies to promote EBP utilization among nurses, and the impact of EBP on patient outcomes and nursing practice.

The experiences and challenges faced by nurses working in critical care units

: Focuses on the experiences and challenges encountered by nurses working in critical care settings, such as intensive care units (ICUs) or emergency departments. It may involve studying factors that contribute to nurse burnout, strategies to enhance nurse resilience in high-stress environments, and interventions to improve nurse well-being and patient care in critical care units.
Help to Write an MSc Nursing Dissertation Topic | Expert Writers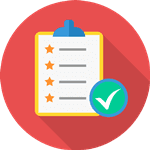 Embarking on an MSc nursing program is a significant milestone for students pursuing a healthcare career. However, as they approach the culmination of their studies, the challenge of writing a compelling and well-researched dissertation arises. Selecting a suitable topic for their MSc nursing dissertation is a crucial step that requires careful consideration and expertise. At this juncture, seeking our reliable dissertation topics writing assistance can greatly benefit students, ensuring the success and quality of their dissertations. At Thesis-Dissertation Writing Services, we offer the best. Our team of expert writers comprises seasoned professionals in the field of nursing. They possess comprehensive knowledge, vast experience, and a deep understanding of the latest trends and developments in the healthcare industry. Leveraging their expertise, they can provide valuable insights and guidance to students in selecting appropriate and relevant dissertation topics. We understand that each student has unique academic goals and requirements. Our writing services offer a personalized approach to cater to individual needs. By collaborating with our expert writers, students can refine their research questions, identify knowledge gaps, and receive tailored guidance throughout the dissertation topic selection process. Our extensive database of MSc dissertation topics covers various sub-disciplines, including pediatric nursing, psychiatric nursing, community health nursing, and more. Students can explore a diverse range of subjects and choose topics that align with their interests and career aspirations. Our writers can also help them narrow down their choices based on feasibility, relevance, and availability of resources. We can offer help with writing dissertation topics, to students who expect impeccable quality in every aspect of their dissertation topic. Our expert writers ensure that the selected topics are academically rigorous, well-researched, and contribute to the existing body of knowledge. Crafting a compelling MSc nursing dissertation paper topic requires extensive research, critical thinking, and analytical skills. By seeking our professional assistance, students can save valuable time and effort, allowing them to focus on other crucial aspects of their program. Our writers will assist in streamlining the topic selection process, ensuring efficiency and timely completion.
What Makes a Good MSc Dissertation Topic?
A good MSc dissertation topic possesses certain characteristics that make it valuable and meaningful.
Relevance

: A good topic should be aligned with current issues, debates, and advancements in the field of nursing. It should address a knowledge gap or explore a novel aspect of nursing practice.

Significance:

The topic should have practical implications for nursing practice, policy, or research. It should contribute to the existing body of knowledge and have the potential to make a positive impact on healthcare outcomes.

Feasibility:

It is essential to choose a topic that is feasible within the time and resources available for your dissertation. Consider the availability of data, research participants, and ethical considerations.

Interest and Passion

: Select a topic that genuinely interests you and aligns with your career goals. Passion for the subject matter will motivate you throughout the research process.
How Our Experts help to write an MSc nursing dissertation topic:
Our team of expert writers understands the challenges faced by MSc nursing students when it comes to choosing a dissertation topic. We offer comprehensive assistance tailored to your specific needs:
Topic Selection Guidance:

Our experienced writers can provide guidance and support in selecting an appropriate and captivating topic that aligns with your interests, academic requirements, and career aspirations. They can help you brainstorm ideas and narrow down your options.

Literature Review

: Our writers are proficient in conducting thorough literature reviews. They can identify gaps in existing research, synthesize relevant literature, and help you refine your research questions to create a strong foundation for your dissertation topic.

Customized Approach

: We understand that each student's requirements are unique. Our expert writers work closely with you to understand your specific research goals and design a tailored approach to help you develop a well-defined dissertation topic.
What Makes Our MSc Dissertation Topic Writing Help Unique?
Our MSc dissertation topic writing help stands out due to the following distinctive features:
Expert Writers

: Our team consists of experienced writers with advanced degrees in nursing and related fields. They possess in-depth knowledge and understanding of the nursing profession, ensuring that your dissertation topic is relevant and of high academic standard.

Customized Assistance

: We believe in a personalized approach. Our writers collaborate closely with you to understand your research objectives and preferences. They offer individualized guidance to ensure that your dissertation topic reflects your unique interests and academic goals.

Timely Delivery:

We prioritize timely delivery to ensure that you have ample time to conduct thorough research and complete your dissertation. Our writers work efficiently to meet your deadlines without compromising on the quality of work.

Quality Assurance

: Our writing assistance guarantees high-quality content. Each dissertation topic is carefully crafted, reviewed, and checked for originality to ensure it meets the highest academic standards.
Choosing a good nursing dissertation topic is a critical step in your academic journey. Our expert writers can provide valuable assistance in selecting and developing a topic that aligns with your interests and career goals. With our unique approach and commitment to excellence, we aim to help you create a dissertation topic that stands out and contributes to the advancement of nursing knowledge and practice.